There is a strong imperative for people to continue working into their late sixties and beyond. The truth of course is that few people want to be seen as old, and fewer still want to be a burden, or labelled as such.
At the age of 62 Colonel Sanders franchised his KFC restaurant for the first time. Though later taken over by PepsiCo, when he died at the age of 90, there were 6000 KFC restaurants in 48 countries. He continued visiting them to train and boost the restaurant employees, even thought he was no more the owner of the chain.
When we are young, we dream big, we are passionate, impatient and want to move fast to attain our dreams. As we gain more experience, we become more mindful and move at a cautious pace. We observe more, notice more and intuitively synthesize information in the brain. Our brains have had more time to practice how to learn.
As we build teams for innovation and sustainable change, we must harness the immense potential of the senior citizens. They will bring balance, vision, hope and perseverance to bear on the team and help bring about a sustainable and long-term change. A vast pool of talent remains untapped.
Last year I happened to meet a saint in Haridwar, 110 years of age. Highly educated. Even at that age he continued taking Sanskrit Classes.
Tremendous amount of knowledge and experience accumulated by Senior Citizens in thousands of fields is getting wasted. It needs to be harnessed. Following examples of European countries, a concentrated effort needs to be initiated by the Government, Industries and Trade Associations like CII, PHD & FICCI.
Jürgen Deller, a professor of industrial psychology at Germany's Lüneburg University, calls the post-pension employees "silver workers." His study of the same name involved him interviewing 148 senior workers aged between 60 and 80. They included managers of companies listed on the stock exchange, former ministers and even bakers and carpenters. Deller's conclusion: "Older people are needed in all areas and on all levels. Every level of complexity is in demand.
When it comes to everyday cooperation within companies, senior workers could "build internal bridges and defuse conflicts." Since they are no longer driven by the ambition that comes with the desire to perfect their careers, senior workers approach problems in a more relaxed way. They're not competing for jobs with their younger colleagues, after all.
Author Bio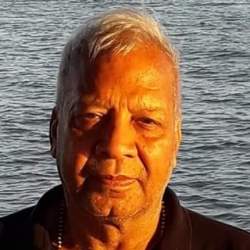 Ashok Chowdhary: Entrepreneur. Loves nature. Writes small stories based on real life experience. Settled in Dehradun.